From the series "How to be a [insert nationality here] in 10 Days", today I bring to you "How to be a Korean in 10 days".
This is an article about how to become a

Korean

(well, you know, as close as it gets for any foreigner)

in

only 10 Days

. To accomplish this difficult task, I worked hard during these past few months, but I figured not everyone can be in

Korea

for months, so I thought 10 days would be enough; I picked up a few things from my personal Korean Chingu (friends):

Hong, Yoonju, Hyuk (aka Baby Bro), Young (aka Oppa), Eunkyung, Jae-min (aka Lame-in), Linda, J and a few more people

, who were absolutely awesome.

So, let's get started. I now present to you a list of things to do to help you get closer to becoming a Korean:
- Make sure you have a cellphone (preferably a Samsung -3 or newer- or iPhone).
Have it in your hands at all times (this is very important!) so you can be looking at/playing with/listening to it non-stop. Don't put it in your pocket, the having it always in your hands is crucial for Koreans!
- Make awfully loud sounds when you're eating. Yes, this is gross and irritating in the rest of the World, but in Korea it's more than accepted. (Personally, I don't do this one, I prefer seeming a foreigner lol).
-
Do the Peace sign in photos. Well, this is just a must, it will make you look cuter and well, sometimes it's even fun to do it!
They've been doing for as long as they can remember!
-
Push people around. Whether it's the subway, train or jusr
a crowded street, feel free to push people around even if you're not in a hurry, it's a normal thing here.
Never afraid of invading strangers' personal space
-
Kakao Talk. Download the Korean IM Application KakaoTalk so you can talk to all of your Korean friends as, in Korea, everyone has/uses Kakao -elderly and youngsters equally.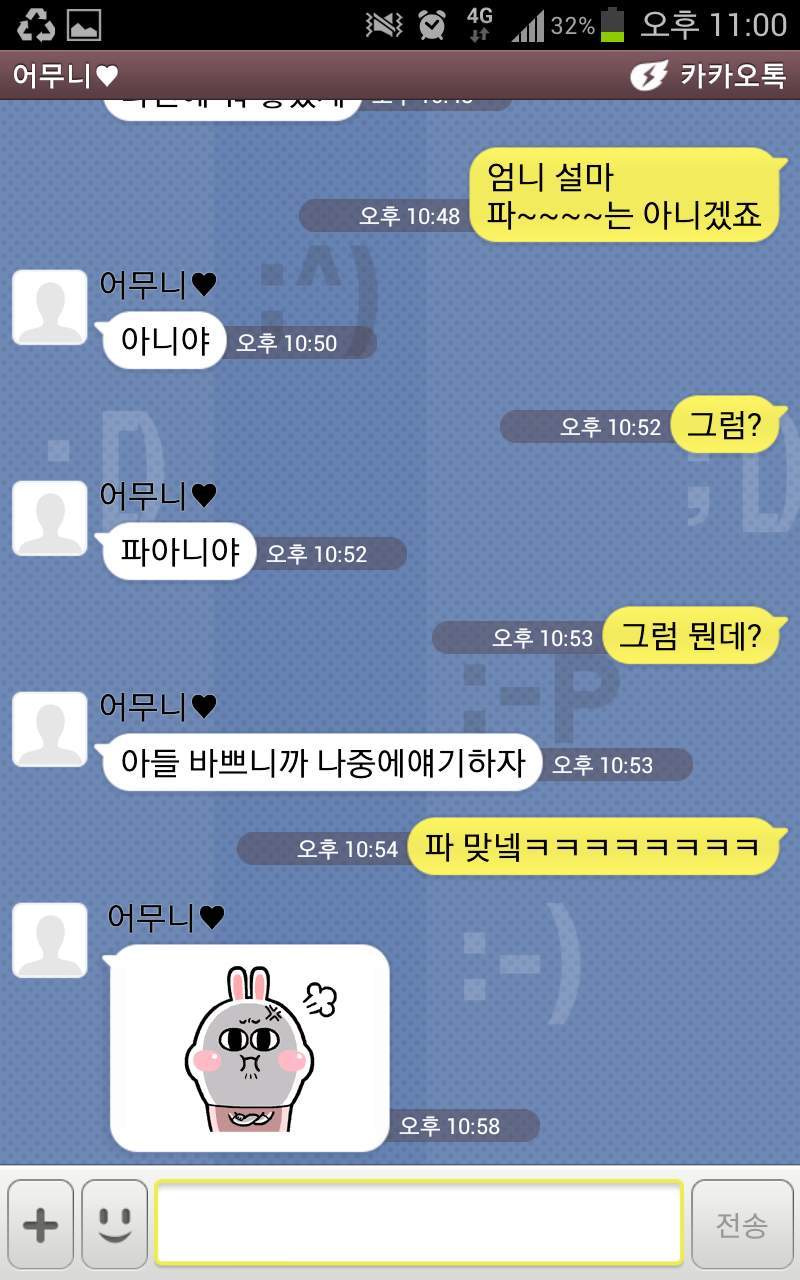 - Adopt
Kimchi as a way of life. That's right, eat Kimchi for breakfast, lunch, dinner, dessert (I hear there's chocolate Kimchi) and also, in Western food (Kimchi fries, kimchi pizza, etc.)
Kimchi Fries
- Master the Art of
Self-Service. Waiters? What's that? Yeah, there's no such thing as -proper- waiting service in Korea; you want water? You go get it. You want side dishes You go get them. You want...well, you get the idea. (Personally, I really miss waiters as it is part of the charm of eating outside, right? To have people do things for you!)
I truly miss waiting staff in restaurants
-
No-tipping policy. This is the up side to the no-waiting-service thing. Since there are no waiters to serve you, there is no tip to give. Simple as that.
-
Don't acknowledge a sneeze. Did you sneeze? Well, that's okay, you don't need to excuse yourself or say anything about it, just carry on with whatever you were doing as if nothing had happened (even if you were eating/drinking/talking), but also, don't expect someone to say "bless you" either, cause nobody will.
-
Drink instant coffee mix. Real coffee is for special occasions or for coffee shops, at home, there's no need to drink real coffee when a coffee mix tube will do...even if the package is only enough for a dwarf's cup.
Refrain from looking for a particular brand, they're all equally bland.
-
Use Internet Explorer. Yes, as if it was still the only browser available. And when you wanna know something (and aren't too busy watching satellite TV, Kakao-ing or playing games), use Naver instead of Google -you will find more sources there IF what you're looking for is Korean, anyway.
- Try to sing in tune
. Well, usually this is something you either have on you or you don't, if you don't, well, at least do your best when going to the Norebang (Karaoke) with your (Korean) friends because all of them can sing, trust me, ALL of them! Of course, some are better than others, but these dudes/dudettes are just naturals at it and by being a foreigner, you're already at disadvantage.
-
Wear Oversize shirt dress, leggings, heels, top knot hair, big glasses (or all together). This way, it will be easier for you to try to blend with the rest of the Seoulites with an edgy sense of fashion. You can also add sporty sneakers (fluorescent colors are a plus!), pullovers with hoodies (extra points if you were 2 or more...at the same time!), oversize caps and stalkings to the list.
The bigger, the better!
- Obsess about Health more than anything else. Koreans are more
obsessed with health and "well-being" than anyone I know, and a lot of the things they do due are in their eternal pursuit of health. So, buy anything labeled as such, not only for you but also as presents and, when giving it to your friends/colleagues, say it is for a "healthier [whatever]", they're gonna love you! Also, when you say goodbye to someone (when sending them off or something), wish them for health...a safe fight? Whatever! Health comes before a safe flight! lol Also on their birthdays, wish them a good health and on a Holiday, and...well, you get the idea.
If it's got green and roots, it means it's healthy
- Love Coffee Shops. Well, in reality, we all do, don't we? Or most of us anyway. But in Seoul, there are way more coffee shops than you can count (physically, anyway) and not only chains such as Starbucks, The Coffee Bean & Tea Leaf, Gurinaru, A Twosome Place, etc., but there are also tons, and I mean TONS of lovely-charming-little independent cafes where you can catch up with your Korean buddies and/or make your office for the day. And honestly, at least 85% of the cafes in Seoul are quite charming and make you wanna go in, sit and have a sip of their best brew (or hot coco, tea or whatever fancies you) so, this one should be easy.