It's the end of the month and here I am, as I said I would, to tell you what I read and what I watched during

January

.
This is what I Watched:
You'll Meet a Tall Dark Stranger
- Not as good as I was expecting and never as good as "Match Point. I don't really enjoy when (Woody) Allen has a third-party narrator telling the story/ies.

Airline Disaster
- Caught this one on TV and got hooked, it is a decent action movie and it is always fun watching
Gringos
play heroes lol.
Keeping the Distance
- I wanted to see this one for a while and when I did, I liked it. It is funny and even sort of cute, the worst part is how selfish the guy is 'till the end, but I liked it coz it's true, guys are usually that selfish in real life.
All Good Things
- Weird movie, I hate Ryan Gosling on this one but it's just because how good he is at playing bad, he kinda creeped me out, and Kirsten Dunst, well, she is just the dull blonde she always is.
Te Presento a Laura
- OMG, I wish I could get back the 2 hours of my life I wasted watching this crap! I should have known better, shame on me!
Mammoth
- A bit weird but I like it, it's a simple story about simple people but the acting is good and is well directed, plus, it has Gael García on it, do I need to say more? In case this doesn't seem enough, it also has a great OST.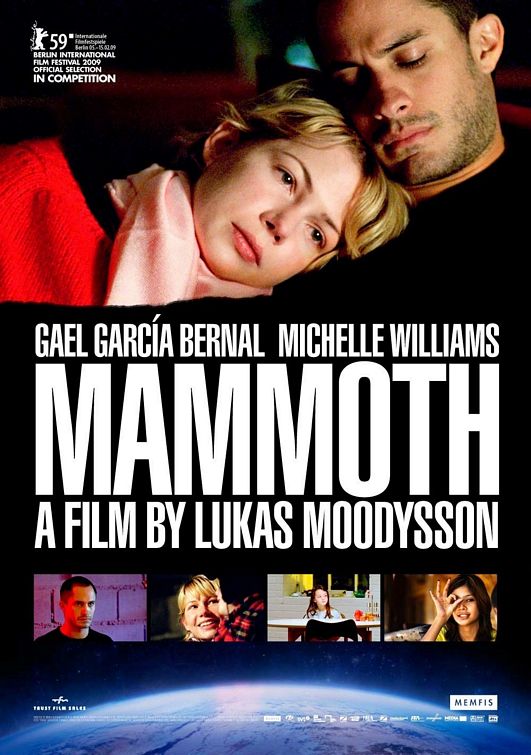 The King's Speech
- Such good movie, no wonder Colin Firth has been so awarded and recognized about it, playing a stammering person takes preparation and he was brilliant at it, even Helena Bonham-Carter was good on it!
Love and Other Drugs
-
A Popcorn movie based in a real life story, decent acting and fun at times, although a bit longer than it should have been. Jake Gyllenhaal is a total hottie, love his deep-blue furby-like eyes hehe
Burlesque
- For me, it's like "Devil Wears Prada" meets "Mouline Rouge" meets "Crossroads" lol For a musical, there's only one good song and that is Cher's, the girl who plays the bad girl is a lousy actress and not even that hot, they could have (and should have!) exploited the Burlesque concept so much more.
Blue Valentine
-
Loved it, although I didn't quite understand it for a (short) moment, Ryan Gosling's acting is impeccable as usual and Michelle Williams is also very good, they totally get you into their story from the beginning until the end.
Larnacœur (Heartbreaker)

-

Basically I watched this one because of Romain Duris (of course!) but I kinda liked it, its a French romantic comedy with a nice OST and some awesome landscapes. Although I still don't get how the lead actress landed the role with that huge space in between her front teeth.
The Fighter -
Such good movie, I was reluctant to watch it as I'm not really into boxing and any of those boring "sports", but this one was good and Christian Bale was excellent on it, so were Marky Mark's abs haha
Somewhere
-
I think Sofia Coppola tried to do the same thing she did with Lost in Translation, I mean it goes beyond just her style, she tried to get people to think things were more than they seemed to be but she didn't do it right this time, it all felt quite forced to me.
The Tourist
-
I think this is a movie just for Angelia Jolie and Johnny Depp fans, honestly, it is really bad. It's just a bad action movie where Angelina plays her eternal role: a secret agent and Johnny plays his: a "cool" weirdo. The only think I kind of admire about her "acting", is how she speaks other languages.
Well, that is MY opinion on those movies. I only saw like 14 when I was planing on watching 30-31, but I realized watching one movie per day was not as easy as it sounds like, always too many things to do, places to be and stuff to take care of, still, I think one movie every other day is a pretty good number.
This is what I Read:
The Analyst by John Katzenbach

- A really good suspense book, it was like my everyday dose of "Law&Order: SUV" or "CSI" or any of those, it really kept me going and wanting to read more everyday, a good sit-on-edge-of-the-seat story, that's probably why I finished it in less than a week!
Alright, so this is what I read + watched during January and I am now ready to do some more reading and watching for February, I'll tell you all about it in 27 days. Cheers!